Sperm donation for lesbian couples and single women.
IVF and egg donation selecting an egg donor from our Michigan Egg Bank and a gestational carrier for gay male couples and single men.
Reciprocal IVF for lesbian couples with one partner as the genetic mother providing her eggs and the other partner as the gestational mother carrying the baby.
Family Building for Lesbian Women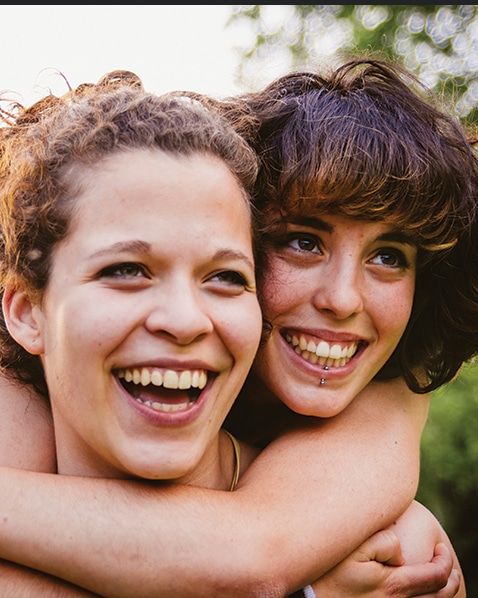 For lesbian women, we offer a number of different LGBT fertility options:
Sperm donation and intrauterine insemination (IUI) using the sperm of an anonymous sperm donor from an accredited sperm bank, or a known sperm donor. IUI may be done at the time of ovulation in a natural menstrual cycle or with use of fertility-enhancing medications.
Sperm donation with in vitro fertilization (IVF) using the sperm of an anonymous sperm donor from an accredited sperm bank or a known sperm donor. Your own eggs are harvested. In vitro fertilization is performed with an embryo placed in your uterus.
Reciprocal IVF with donor sperm: one partner provides the eggs, which are inseminated with donor sperm, and an embryo is placed in the other partner, who will carry, deliver and breast-feed the baby.
Anonymous donor sperm is selected through a sperm bank accredited by the American Association of Tissue Banks (AATB) following strict guidelines established by US Food and Drug Administration (FDA) to ensure there is no risk of transmitting communicable diseases from the donated semen to the mother or baby. We can provide referrals to reliable sperm banks.
If the patient selects a known sperm donor, often termed "directed sperm donation", the donor must undergo testing as required by the FDA, and the donor and recipient couple must participate in additional counseling. We also require the sperm specimen to be frozen and stored in advance of the treatment cycle. Prior to sperm donation, we strongly recommend the donor and recipient couple to make a legal agreement that provides clear guidelines of parental responsibilities and limitations.
In the presence of additional conditions such as advanced female reproductive age, unpredictable ovulation, uterine abnormalities or factors impairing egg transport through the fallopian tube, our doctors may recommend additional tests and treatments including fertility medications or IVF therapy.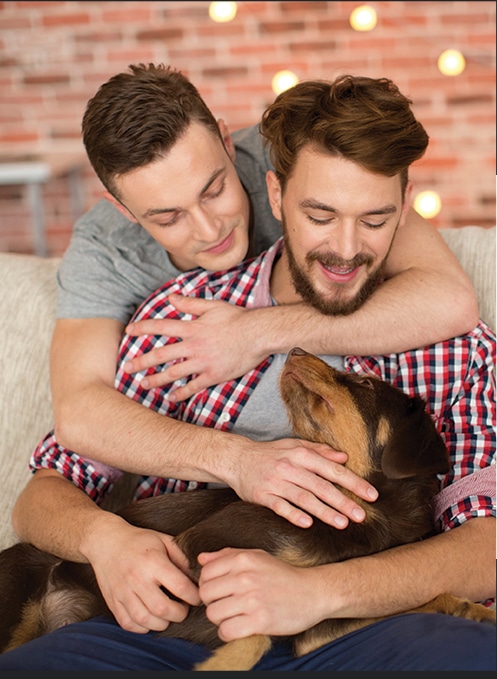 Family Building for Gay Men
Family building for gay men requires IVF with the use of a gestational carrier and an egg donor. A gestational carrier, formerly referred to as a gestational surrogate, is a woman who agrees to receive an embryo and carry the resulting baby to term. The embryo is created through IVF using an egg of a different woman, an anonymous or known egg donor, and the sperm of one of the gay male partners, a known sperm donor. The gestational carrier provides her host uterus for the growth, development and birth of the child, but does not contribute her genes to the child. Frozen eggs from an anonymous egg donor can be selected from our Michigan Egg Bank or can be collected fresh from a known or anonymous egg donor. In our In Vitro Fertilization laboratory, the eggs are inseminated and embryo growth and development are supported until the day of embryo transfer. Donor eggs can be separated into two groups with one group inseminated using one male partner's sperm and the second group inseminated using the other male partner's sperm. The resulting embryo is transferred into the uterus of the gestational carrier who will be taking some oral and vaginal hormones. These hormones prevent ovulation and prepare the carrier's uterus to receive the embryo.
Both the egg donor and the male partner providing his sperm must meet several requirements including all infectious disease testing as required by the FDA. We also require the sperm specimen to be frozen and stored in advance of the treatment cycle. Counseling and legal agreements are necessary to ensure transparency of the care plan and clear guidelines of parental responsibilities and limitations. Legal counsel is essential in the course of care because state laws regarding gestational carrier and definition of parentage will differ.
Michigan Reproductive Medicine will work with intended parents and the gestational carrier agency that assists them in selecting a gestational carrier. Some intended parents have a family member or a close friend who wishes to volunteer to be gestational carrier. Legal counsel is still required following guidelines to ensure a safe and efficient process for all involved. This is a complex process that requires due diligence, patience and close attention to detail.
Please read more about working with gestational carriers and egg donors.
Family Building for Transgender Patients
We welcome working with transgender patients to achieve pregnancy and fulfill the dream of having a child.  This may require altering hormone therapy, intrauterine insemination, In Vitro Fertilization with or without a gestational carrier. Your treatment will be customized to accommodate your specific circumstances.
We have worked to help many transgender men and women plan for and complete the fertility treatments they need to have a baby. We are familiar with the special medical and emotional issues that transgender patients can face when they want to build their family.
For transgender individuals considering a transition, it is important to cryopreserve sperm or egg specimens prior to hormonal therapy or surgery. For transgender females, our team can develop a plan that involves using the patient's own sperm, or donor sperm and eggs, and a gestational carrier. For transgender males, we can develop a treatment plan that involves use of a patient's own eggs, or donor eggs and sperm, as well as a gestational carrier.
In each case, we take the time to develop a treatment plan that is just right for you and that will give you the very best chance of having a baby. We are thrilled to help create families for our wonderful transgender patients.
Please make an appointment with our fertility experts to learn about the best LGBT fertility options available and begin building your family.
To show and support our dedication to LGBTQ family-building, Dr. Mersol-Barg makes a point of educating medical students and residents about the specific needs and support that LGBTQ patients should receive for their fertility care. Each year, Dr. Mersol-Barg puts together and participates in LGBTQ-related seminars at local medical schools and hospitals where several of our patients have generously shared their stories to help sensitize the medical community to the unique needs of the LGBTQ patient.