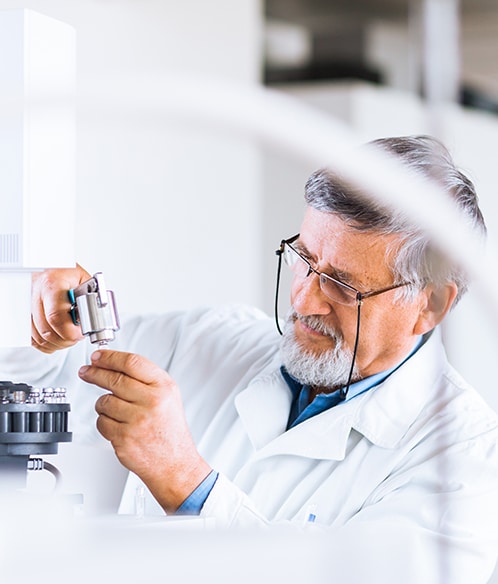 Are Your Eggs Top Performers
As you and your partner plan for having a baby, you may be curious about the quality and quantity of your eggs. Take the first step by beginning to understand the variety of factors that can influence infertility in women. You will discover ways to optimize your fertility. It is reassuring to know you are doing your best to have a baby.
How do You Know Your Eggs are Healthy?
Unlike men who can produce sperm in a cup for direct viewing analysis, women cannot just collect eggs by some natural method for direct viewing analysis. Therefore, we assess the eggs indirectly. The indirect assessment of eggs tells us about egg quantity, but not egg quality. If egg quantity is very low, then egg quality may be similar. Terms often used to describe reduced egg quantity include "diminished ovarian reserve" and "ovarian insufficiency".
Looking through the filter of a woman's age is helpful. Women with evidence of diminished ovarian reserve at age 32 years have a better prognosis than women ages 39 years or greater. There are three tests that can indirectly assess ovary reserve:
AMH – Anti-mullerian Hormone (Blood test obtained any day irrespective of time in the menstrual cycle).
AFC – Antral follicle count (Vaginal ultrasound performed within the first three days of the menstrual cycle).
FSH – Follicle stimulating hormone count (blood test obtained within the first three days of the menstrual cycle).
Appreciate the Limits of What We Currently Can Learn About Eggs.
Medical science on earth has yet to develop an "eggometer" – a reliable method to assess egg quality. The only direct way to assess eggs is by harvesting them. This requires placing a needle though the vagina into the ovary with ultrasound guidance under sedating medication. This is a lot for a woman to go through solely to assess the eggs. Egg harvesting is commonly performed with the intention to use them for future efforts to have a baby: in-vitro fertilization (IVF), personal egg banking or embryo banking. Even when eggs are harvested, our technology is very limited to assessing the appearance of the egg without sufficient advantage to predict whether the egg has the capacity to result in the birth of a healthy child.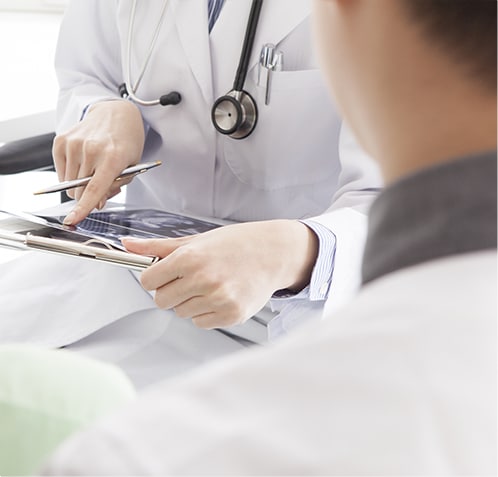 What Causes Infertility in Women
A variety of medical problems can reduce fertility or even be the cause of sterility. On the flip side, some types of infertility can be a clue of having other medical problems.
Medical problems that cause hormone imbalances in the control centers of the brain called the hypothalamus and pituitary gland can lead to impairment of releasing an egg (ovulation) and impairment in supporting the growth of an embryo or fetus once pregnant.
Egg problems caused by a genetic abnormality, advancing female reproductive age, surgery on the ovary reducing egg quantity (reserve), exposure to toxic substances, hormone imbalances, medications, cancer, chemotherapy and radiation cancer treatments.
Egg transport and embryo implantation problems caused by abnormalities of the fallopian tubes, uterus and pelvic scarring often termed as adhesions. These problems can be caused by abnormal formations at birth, tumors such as uterine fibroids, polyps, cysts of the ovaries, endometriosis, infection and surgery itself.
How Can You do Your Best to Have Healthy Eggs, Fallopian Tubes and Uterus?
You can follow a simple plan of action to optimize your fertility:
Maintain a healthy weight.
Research suggests that being overweight can reduce fertility potential and increase risk of complications to mother and fetus during pregnancy, labor and delivery of your baby. Eat a healthy diet. Our dietician expert, Nancy Padilla, RD can assist you in optimizing your diet while choosing foods within your range of cultural food preferences. Select plenty of fruits and vegetables, which are rich in antioxidants including vitamins C and E.
Prevent sexually transmitted diseases (STDs).
Sexually transmitted diseases that cause infection and possible damage to your reproductive tract and that of your sexually intimate partner — such as chlamydia and gonorrhea — are a cause of infertility for women.
How can you protect yourself from STDs?
Limit your number of sexual partners.
Use a condom each time you have sex when not trying to have a baby.
Stay in a mutually monogamous relationship with a partner who isn't infected.
Manage Stress.
Stress can decrease sexual function, frequency of intercourse with reduced opportunity to conceive and interfere with the hormones needed to release eggs. One of the most common causes of reduced libido and sexual dysfunction is stress. Stress reducing methods include Reike therapy, Yoga, general exercise, medication, massage, acupuncture and support counseling either with group or one-on-one therapy. We recommend you participate in our Fertility Support Group meeting monthly at our very Zen-like Bloomfield Hills Center. We encourage you to to confirm your attendance for our MRM Infertility Support Group here.
What's out of bounds?
Eggs, uterus and your whole body health balance can be especially vulnerable to environmental factors, such as exposure to excessive heat or toxic chemicals. To protect your fertility:
Don't smoke.
Limit the amount of alcohol you drink.
Avoid lubricants during sex. If necessary, consider using baby oil, canola oil, egg white, or a fertility friendly lubricant, such as Pre-Seed.
Talk to your health care provider about medications. Tricyclic antidepressants, anti-estrogen and other medications can contribute to fertility issues.
Cancer treatment. Chemotherapy and radiation therapy for cancer can impair egg reserve and cause infertility that might be permanent. Ask your doctor about the impact on your fertility — or the possibility of egg freezing or embryo freezing and storage before treatment.
Watch out for environmental toxins at home or in the workplace. Exposure to pesticides, lead and other toxins can affect egg quantity and quality. If you must work with toxins, do so safely. For example, wear protective clothing and equipment, and avoid skin, eye and lung contact with chemicals.