Next Meeting:
Friday, January 26th, 2018

From 7:00 pm- 9:00 pm
Please confirm your attendance at least two days before the meeting.
We meet at Michigan Reproductive Medicine.
Although drinks and snacks are provided by us, everyone is welcome to bring something for themselves or to share.
Michigan Reproductive Medicine is pleased to offer infertility support groups, which generally take place the second or third Friday of every month from 7-9 PM. Spouses, partners and friends are welcome; we invite couples to attend together, if at all possible. You do not have to be a patient at Michigan Reproductive Medicine. Our support group is open to all. There are no fees. Refreshments will be provided along with caring hearts.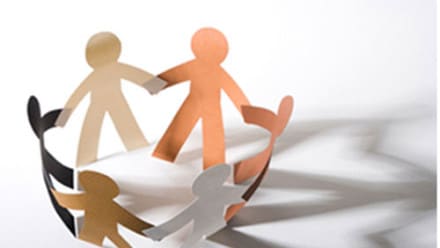 When you attend one of our infertility support groups expect that the evening will be low-key and comfortable. Please be aware that some people planning to attend may already be pregnant, and that those who are pregnant offer hope to others who have not yet achieved a successful pregnancy. We can all gain from each others' experiences and support.
We will occasionally invite guest experts in a variety of supportive health care specialties such as acupuncture, psychology, urology, chiropractics, naturopathic medicine, reiki, massage and yoga. We are happy to facilitate their participation and will announce any guest experts in advance of the meeting.
Our infertility support group continues to be a wonderful success! Many new friendships have been established since we started the group back in 2004; its now the longest-running infertility support group in Michigan.
Our meetings are usually run by Don and Tracy Harrison or Garett and Julie Gould. This is Tracy's message to anyone looking for support and/or new friendships: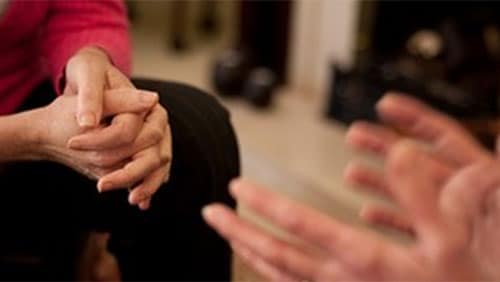 "For all the new people who might be interested in attending, but are not sure what to expect, or maybe you're feeling a little nervous, don't be. This is where people get together to listen to other people's stories, ask questions and just open up.
Everyone is free to just listen or share their infertility experience with others; you will be amazed how many people are going through the same experience as you.
The most rewarding thing that comes out of the fertility support groups is the friendships that you build with other group members.
I will tell you a little about my husband and I. Many years ago I was diagnosed with a fibroid tumor the size of a grapefruit on my uterus. I was asked by my doctor if we were done having children. Because the tumor had to be removed from the uterus, it was a possibility that we might never be able to get pregnant. After several surgeries and trying to get pregnant on our own, we knew that we needed some help.
It was pretty obvious to us that with all the adhesions that developed after surgeries we would have difficulty getting pregnant. We were referred to Dr. Mersol-Barg, and long story short, we did several IUI's and two IVF cycles; we miscarried at twelve weeks with the first round of IVF and the second round with IVF we were blessed with twins but lost one in the early stages of the pregnancy. We were finally blessed with our first son Grant in 2005 from the 2nd IVF cycle.
The journey seemed so long and hard. We had never shed so many tears as we did that year. Don and I joined a support group during that time and I began running a helpline where I was able to talk with hundreds of couples looking for information and support. Then something amazing happened. Thirteen months later we were blessed with our second son Bryce, and this pregnancy was a complete surprise to us.
You never know what life has in store for you, but what I do know is that our journey would have been so much more difficult if it were not for all the friends that we have met along the way in our infertility journey. I would also like to thank Dr. Mersol-Barg and his staff for all the support and especially making this support group open for everyone."
Here's a note from a couple who attended our support group: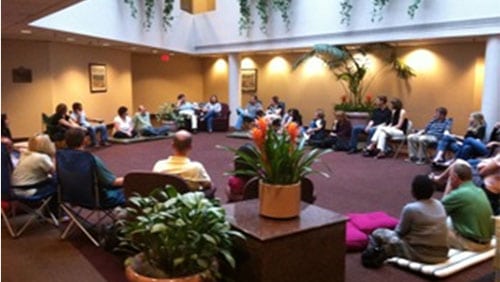 Thank you for inviting us to last night's support group meeting. Our families, friends & coworkers have been very supportive and understanding of our (my) infertility treatments & concerns. They have offered advice, embraced us when needed, and remained silent when appropriate. By attending the support group meeting, however, I learned how helpful it is to discuss & share your journey with couples who truly understand this part of our lives. I noticed for the first time how the feeling of "isolation" had disappeared – a feeling I had created and hadn't been fully aware of until now. When my husband and I left the meeting we had shared unpleasant experiences with couples but were encouraged by positive stories. We are looking forward to IVF and couldn't ask for more support! We would like to thank you and the group leaders for taking the time for us during our family building journey. We truly appreciate it.
Here's another note from a couple who attended one of our fertility support groups:
Wow! I have never seen so many people turn up to a support group!! It made me happy that people were sharing their stories and getting the support that they needed, while it made me sad that so many people who so desperately want children are having difficulties. I hope by me coming to this support group I gave some couples hope again and courage to carry-on. We feel so extremely grateful that we are pregnant and feel so blessed that we found you to be our Doctor. Like I said at the support group, in more than 12 years of trying we have never been pregnant. We have been to 4 other infertility Doctors and never once had a positive result! We feel that your practice is the best and that your lab and staff are top-notch. We hope that others are as lucky as we were to find you! We can never thank you enough for all you have done for us!